Product description
Technical datas
Accesories
Options
Doppelgehrungssäge HGLS-DS527NC
✛ Intermediate support for sawing 2 glazing beads at the same time
✛ suitable for larger cross sections
✛ with label printer, radio caliper

Double miter saw for cutting two glazing beads at the same time.
The right-hand saw unit is fixed, the left-hand unit is adjusted via positioning control
Properties of the positioning controller:
Monochromatic graphic display 240 x 64 pti
Visualization of 30 characters on 8 lines
Keyboard with 28 function keys
FN key for function break
Diagnostics and error messages
Language selection, I, D, GB, SO, F and SF
10,000 memory lines can be divided into 999 cycles, max. 99 lines/cycle
RS232 interface
Input of dimensions manually or via USB interface
3 correction values each for saw unit left and right
1 correction value for counter profiles
The adjustable unit is fitted with recirculating ball bushings and runs on steel-hardened axles. Both units have supports that enable 2 glazing beads to be cut at the same time. The upper support can be removed for cutting larger cross-sections. After the cutting process is complete, the pneumatic clamping cylinders automatically swing to the side to simplify loading and unloading of the machine.
Machine equipment:
fixed right saw unit
Pivoting clamping device
Positioning control for TRF 527 NC CE
Maintenance unit, pressure monitor, overload switch
Center support
HM - fitted saw blades Ø 220mm x30 Z72 (Article No.: 6924)
Two-hand control
Intermediate support for sawing 2 glazing beads at the same time
pneumatic stroke of the saw units
Motor protection switch
Tool set
Engine power
2 x 1.2 kW / 3.000 U/min
Saw blade diameter
220 mm / 5.250 U/min
max. cutting height without support
80mm
max. cutting width at 90 °
55 mm
max. cutting width at 45 °
40 mm
max. cutting length
2380mm (upon request 2.800 or. 4.000 mm)
min. cutting length
150 mm
Space requirements (standard equipment)
3000 x 850mm
label printer
The printer creates a label for each individual item that is cut and is present in the cut list. (No labels are created for defects and remnants).
The labels come out of the printer individually and not peeled off. Peeling and sticking onto each workpiece for identification and classification is quick and convenient.
Printer specifications
Dimensions 117 x 161 x158 mm
Weight 517 g
1 Label / Sec.
Label roll with 220 labels 28 x51mm
The labels can contain
Cutting length max. 9 characters
Program number max. 3 characters
Program designation max. 8+8 characters
Number of pieces: cut / total max. 3+3 characters
Free test on each line max. 16 characters
Measuring device for measuring
Glazing beads
Frame parts for doors lights
Frame parts for kitchen elements
The following data is shown on the display
Measured length
Confirmation of the forwarding of the measure
The measuring device is equipped with rechargeable batteries
It sends the measured values to a receiver, which transmits them to the controller via an RS 232 interface.
Radio caliper gauge with display to check the dimensions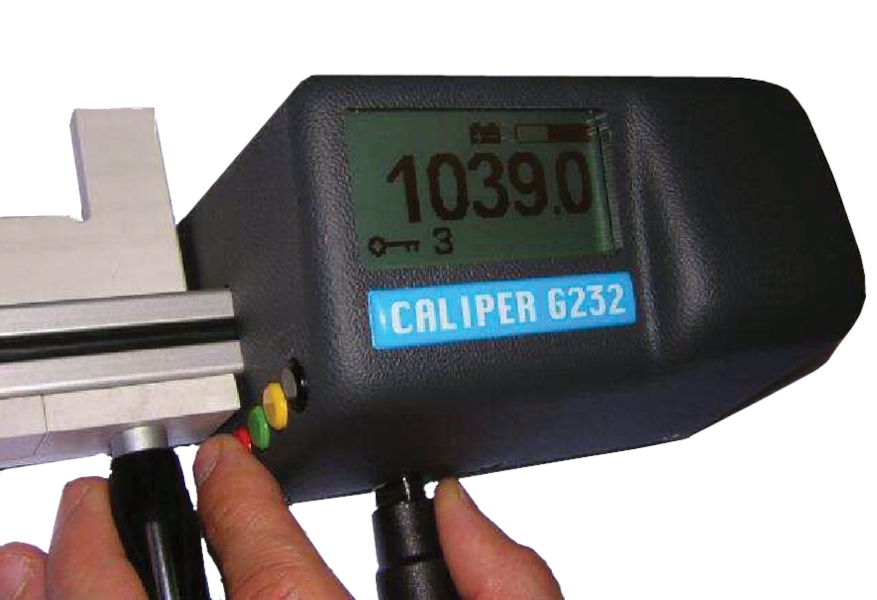 Measurement accuracy +/- 0,1mm
Radio transmission range approx. 30 m (without structural obstacles)
Measurement error ± 0,2 %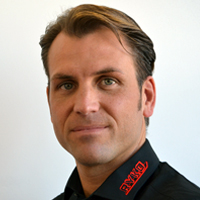 Patrick Rygiel
Management
p.rygiel@ryko.de
Tel: (+49) 0 72 32 / 30 18-10
Mobil: (+49) 0 171 / 68 28 933