Product description
Technical datas
Roller conveyor horizontal RH
+ Adjustable working height
+ stable structure with 4 or 5 rows of roller conveyor
+ with edge protection
+ with start and end stand

The horizontal roller conveyor supports manufacturing process. It can be used as interim storage, and convenient transportation of frames to the workplace. Stable structure with 4 or 5 rows of roller conveyor (KR = 48mm, GR = Ø 50mm).
The start and end stand is provided with an edge protection, the working height is adjustable. The horizontal roller conveyor with an incline or with a passage flap is used as a passage in the production line or buffer zone.
Execution of the roles:
PVC or rubber wheels with ball bearings for smooth running and protection for the window profile.
| Art-Nr. | Type | Role made of | Number of rows | Slope | Width | Length |
| --- | --- | --- | --- | --- | --- | --- |
| 1238 | RH3051KR | PVC | 4 | --- | 1300mm | 1000mm |
| 1239 | RH3052KR | PVC | 4 | --- | 1300mm | 2000mm |
| 1240 | RH3061KR | PVC | 5 | --- | 1300mm | 1000mm |
| 1241 | RH3062KR | PVC | 5 | --- | 1300mm | 2000mm |
| | | | | | | |
| --- | --- | --- | --- | --- | --- | --- |
| 1243 | RH3051GR | Gummi | 4 | --- | 1300mm | 1000mm |
| 1244 | RH3052GR | Rubber | 4 | --- | 1300mm | 2000mm |
| 1245 | RH3061GR | Gummi | 5 | --- | 1300mm | 1000mm |
| 1246 | RH3062GR | Rubber | 5 | --- | 1300mm | 2000mm |
1512
RHS3052KR
PVC
4
√
1300mm
2000mm
1513
RHS3062KR
PVC
5
√
1300mm
2000mm
1514
RHS3052GR
Gummi
4
√
1300mm
2000mm
1515
RHS3062GR
Rubber
5
√
1300mm
2000mm
Other versions on request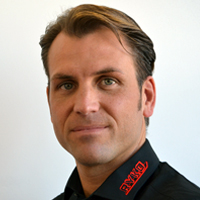 Patrick Rygiel
Management
p.rygiel@ryko.de
Tel: (+49) 0 72 32 / 30 18-10
Mobil: (+49) 0 171 / 68 28 933